Runescape 2007
Old School RuneScape (sometimes referred to as OSRS, RS07, or 2007scape) is Jagex's official term for a previous version of the RuneScape game that was introduced from a backup of the RuneScape source code as it had been on 10 August 2007. It introduced from a backup of OSRS and published by Jagex for as a previous version of the RuneScape. The RS 2007 gold is an essential element in the game. Other than spending precious time in farming gold, the players like to buy RS gold 2007 online. RsGoldHub is a professional gold seller for Runescape 2007, a free to play Massively Multiplayer Online Role Playing Game in the fantasy gaming world.
Welcome to RSGoldHub.com. RsGoldHub.com is a professional online game service store which was founded on 2014. RsGoldHub.com offer the Runescape 2007 Gold, Runescape 2007 Accounts, Runescape 2007 Items, RS 2007 Power Leveling in lowest price, huge RS 2007 Gold in stock, purchase Cheap RS 2007 Gold with 100% security. 24/7,365 days live chat support for your fast RuneScape 07 gold purchase from RsGoldHub.
<3>New And Guides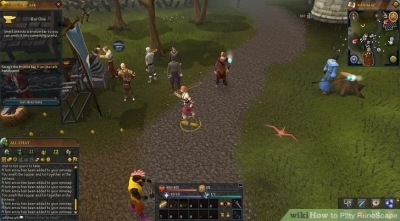 09
Nov
RUNESCAPE DEVELOPERS SPEAK ON KEEPING THEIR LEGACY SERVERS ALIVE
World of Warcraft's largest legacy server, Nostalrius, was shut down recently. The recent closure of Nostalrius dismayed a large number of players. Despite this, one of World of Warcraft's biggest competitors is doing just the opposite; RuneScape's developers are embracing the fans who want to play older versions of the title by running an official legacy server.