They don't do this in any other version of Runescape
Now I'm enjoying myself playing it and I decided I want to start questing...I figure there is no reason I should be restricted from questing. So I complete a few quests and now I'm trying to start Monkey Madness...
The quest guide on the current Runescape Wikipedia and the in-game quest help was very unhelpful, for example I just started the quest, King Narnode wants me to take the glider to gandius, I go up to the glider and its telling me that to use the glider I must provide 2 cloth and 2 planks, it didn't say that anywhere in the game or the Wikipedia...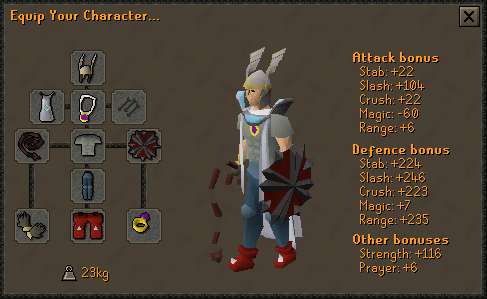 With DarkScape having a NO teleport restriction with items on, that is forcing me to already restart my journey back to the bank to deposit all of my stuff so i can go to the GE to buy 2 planks and 2 cloth, so i can deposit it all back so i can teleport to the grand tree and bring all my items back simply to use the glider.... on my way to do all this, I have the level 53 gnome guards constantly attacking me not only WHILE i was helping them foil Glough's plans during the Grand Tree quest, They are still attacking me AFTER The king let everyone know humans aren't a threat, so why on earth are they attacking me after i just saved their civilization. They don't do this in any other version of Runescape.
Now I try to go buy the two planks and two cloth and they are not even selling out at 1,000gp per normal plank...wtf . How am i suppose to quest with no player population or economy? I might as well be playing iron man mode, this is silly and needs to be revised.
Regardless of the fact that DarkScape is a PvP mode, questing plays a HUGE part of the game, and even PvP, considering all the good stuff has quest requirements..