The Old School RuneScape Skeletal Wyverns how they turned out
Alright guys, I wanted to make this thread to explain how i feel about how the wyvern* i suggested on runelabs turned out. clearly i am happy with them as any player would be seeing their idea come into the game, that aside i will talk about mechanics and tactics as well as drops.
Hot&Cold: If this mechanic was based off the concept of adding in a forced learning curve it was done very well.. It took a few hours to figure out how to maintain the balance out very well for every minute away from the fire i spend three minutes next to one and the balance is easy to maintain.
Only thing id improve on with the mechanic is making it easier to know how cold you are, If people have not figured this out yet you can see how cold you are based on how intense the frost is on the screen. Its easy to maintain knowing that on High detail but on low detail its very hard to tell.
Damage: I see some people complaining about the damage they are doing as they hit very hard, This was 100% exactly what i wanted to have happen.. Given the state of Slayer and the lack of food people use compared to pre-eoc i wanted to see a monster with a credible threat that could kill you and would make you use food.
The damage is easy to prevent and this came down to the other thing i really wanted to happen.. Shields needed a use outside of Bossing and those that are getting 110+ kills a trip are using a shield and this is good.. It gives people the option to get fast kills and take high damage or Get slightly slower kills and use less supply's.. This was Exactly what i had hoped would happen and i am extremely happy that it did.
The Loot:
This is the part i see people complaining about the most and i agree its not as rewarding as it should be.. In part i blame the over inflation and over saturation of items in the game. If this drop table was around in 2010-2011 it would have been very decent.
But because of the Economy of the game the drop table needs some improvements.
My suggestions:
Replace, Dragon dart tip's With, Onyx's Bolt tips (same value of 10-20)
Replace, Rune long With, Dragon Long
Replace, Rune spear with, Dragon spear
Add, Rune platebody to the drop table.
Add, Magic/Yew seed to the drop table. (1-2, Rare drop)
Skeletal wyverns drop 10-25 rune bolts.. Living drop 10-20 I thimk 30-45 should be the value.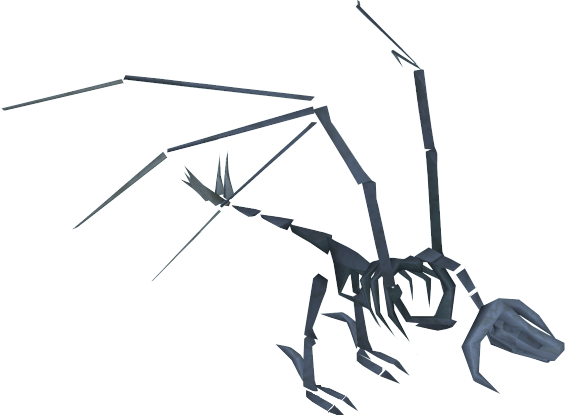 Maybe Add 1-3 noted uncut diamonds or Dragonstone.
Overall All my hopes and goals for the Wyverns were met and I cannot wait to earn myself a Wyvern crossbow. I hope everyone is enjoying them and jagex you made my year.