The Lord of Vamp ium - Runescape Review
Normally I'm way too lazy to write reviews, but this one deserves it.
+ Pace
Starting slow but getting you more and more excited the further "the hunt" is going.
+ Art Style
Everything surrounding Drakan: castle, portraits, characters design... graphics team really outdid themselves with this quest and also with "The Light Within".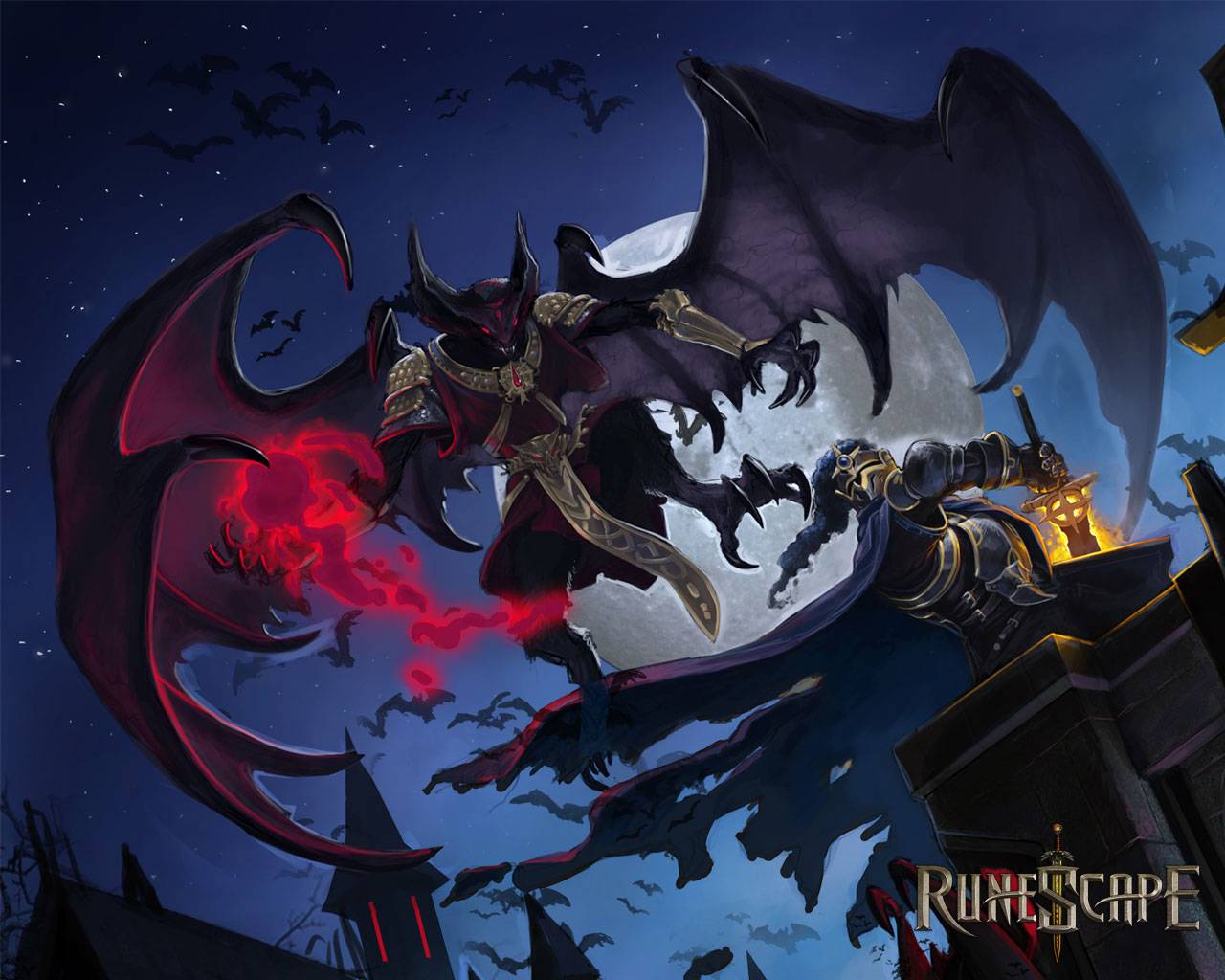 + Sky Boxes
I spend several minutes admiring the view, instead of socialising with vampires. Liked it so much, it gets its own bullet point.
+ Music
God I love it. Really good at setting mood, atmosphere and pace of action. I really feel the music team is way under-appreciated. They have been doing such a great job since they upgraded the first tracks to real instrumental versions and especially shined in the last few Quests. Here's my shout out to you guys!
+ Riddles
Rather on the easy side, but that actually fits quite well for the setting. It would break immersion if you spent too much time on a puzzle while you are hunted by the blood-thirsty Lord of Vamp**ium himself.
+ Details & Easter Eggs
So many of them. Especially loved the Seagull in tribute to (Ex-)Mod Ana, as well as the things to find in Drakan's castle, be it books, artifacts or examine texts.
+ Fighting
It's always hard to balance boss fights in quests. I really liked the opportunity the vampire race has given you. Since they demand special equipment, you managed to exclude all this ridiculously over-powered T90 gear and basically gave everybody the same resources to handle the fight. This makes the bossfight equally hard for everyone, which allows to focus more on unique mechanics that fit the story/character, to the point where it's more a choreographed fight scene than an actual battle. I'm glad you've taken that road with most recent quest bosses, as this is how I believe it should be for story-driven content.
+ Story
I was worried about how well you would continue Mod Tytn's and especially Mod Ana's work (I especially enjoyed here take on the series). But wow, you exceeded my expectations by far! It was all there: Exploration of new areas, plot twists, the slaughter of beloved characters, the feeling of being to weak to face the vampires, just barely getting the upper hand at the end with many losses... I believe this quest did not only match the quality of the former parts of the series, but even surpassed them.
- Timing/Schedule
Still not liking the 5th/6th age time conflict you brought yourself into. I understand it's supposed to happen before TWW, but I really hope Mod Osborne's vision of working on quest lines in bursts comes true and we finally finish the remaining 5th age series or at least not leave new ones open for so long. Why can't all series be handled like the void knight trilogy? I really don't want to wait like two more years for the sequel to "The Lord of Vamp**ium". Not after these massive Cliffhangers you left me on. (Still appreciate them tough - building excitement**