The influence that Player Owned Ports might have on the Eastern Lands
It seems that nothing yet is set in stone so this is the perfect moment to spread yours and mine opinion about this!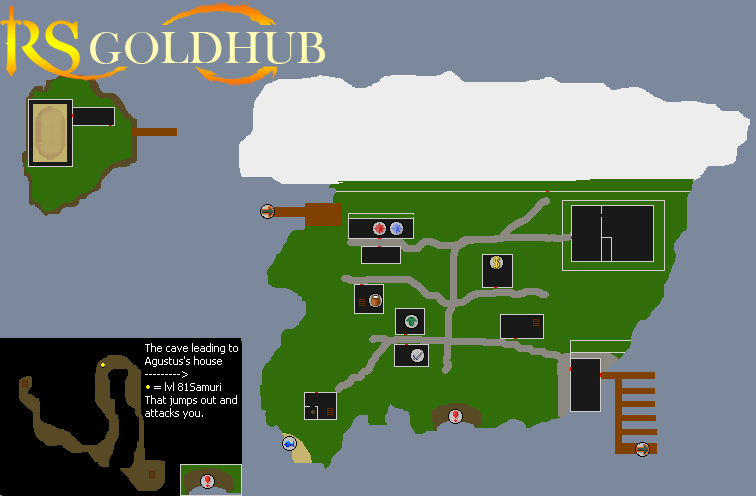 I think the influence that Player Owned Ports might have on the Eastern Lands is going to be the biggest debate among RSplayers. In my opinion this can make or break it.
We know the accesibility towards 'stuff to do' will be partly locked behind the level requirments POP has set. This means that both getting (90+) levels and completing POP content itself will be mandatory to unlock most important rewards. This is, assuming higher requirments are rewarded with better gear/consumables(/pets hype).
My second concern is POP and making this feature more central/important/mandatory in the future. The main reason for this is how I saw this kind of feature turn out in another quite popular game; World of Warcraft.
That game almost lost all of its playerbase with the latest expansion (Warlords of Draenor). The main reason for this was a new system that was introduced, the central part of it had a lot of simularities with facebooktype kindof gameplay (called Mission Command Table in WoW). Instead of doing content in the actual game you had pick and select puppets to get relevant resources for you. Guess what this feature is comparable to? (POP)
It's early to tell the impact POP will have the accessibility and playability of Eastern Lands but I hope that those two contentpieces will be seperated as much as possible. It makes sense to me that somehow POP will be involved in introducing the player to Eastern Lands and have some characters intertwine, but that should be it in my opinion.
So in short, how do you feel about the Eastern Lands being - partly - locked behind Player Owned Ports? Let me know what you think!
I guess the main question will then be if (and how much of it if so) the Eastern Lands is intended to be 'endgame' content. And does it make sense, lorewise and 'characterdevelopmentwise' to have POP decide how much you can play of it.
I also think you can't compare content being locked behind a questline and a D&D. Quests are far more important for RS than D&D's; lorewise, gamedefining etc. . Elf City does justice to be unlocked through an epic adventure/questline. It should stay unique in that way.
The reason this D&D is okay right now IMO is that it doesn't have that much impact on the ingame world. Some gear - which can be found alternatives for -, okayish amount of xp, extra lore and a moderate way to make money if you want. I really don't like the idea of that this kind of gameplay is needed for impactful real ingame gameplay.