Runite Is NO LONGER the hardest material known to RuneScape
Ok, I keep hearing soo much about this here recently and all I have to say is that it's ABOUT TIME!...but, here's MY issue...and I'm sure it's going to be everyone's issue as well.
Our Current Mining System - A Joke
Tin & Copper - lvl 1 (Tier one gears)
Iron - lvl 15 (Tier 10 gears)
Silver - lvl 20 (obsolete crafting material)
Coal - lvl 30 (vital resource for steel - runite)
Runescape Gold - lvl 40 (overly abundant crafting resource)
Mithril - lvl 55 (T30 gears)
Adamant - lvl 70 (T40 gears)
Runite - lvl 85 (T50 gears)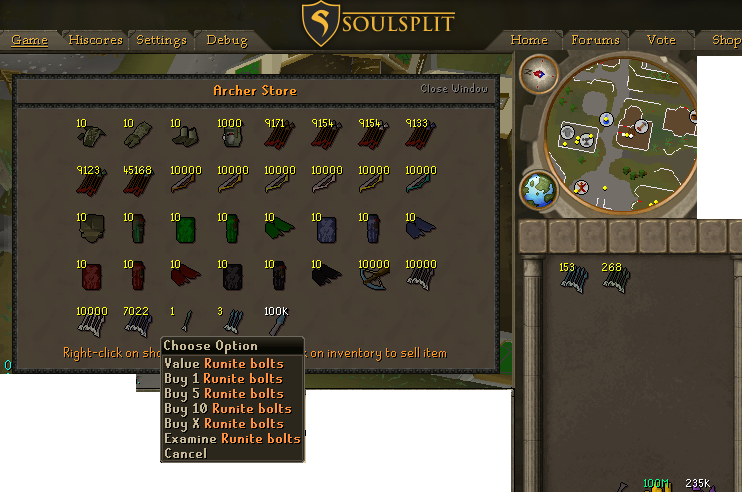 Now... do you see where the problems lie here? These resources levels should be equivalent to their required usages...and with the rework underway, new materials should become present...and be able to be utilized by everyone with 99 smithing already to date.
Tin & Copper - lvl 1
Iron - Lvl 10
Coal - Lvl 20
Mithril - Lvl 30
Adamant - Lvl 40
Runite - Lvl 50
This would go hand in hand with their level requirements to wear, and the EXP tables can be vastly reworked with a matter of ease. It doesn't take a genius to figure out how to do this either. If you're wondering why I didn't include the Other Resources and Other Mining Materials...simply because THEY'RE NOT RELAVENT ENOUGH to the rework and their current levels are fine the where they're at currently. The Primary Methods of Training are what's in question here, and frankly those levels make much more sense.
Let's be realistic...with the 6th age here, and Sliske being a royal pain in the "MULE", I can see new resources popping up with the immense amount of energy all the gods and generals are pumping out fighting each other...and Runite Is NO LONGER the hardest material known to RuneScape!...how many years has it been since new armor was introduced that put Rune and the Dragon counterparts to shame?...Several! So let's here some ideas for new precious metal resources! Ever since Tuska crashed, the anima mundi she absorbed should have leaked out into the earth by now...
That being said, the astromancer's should have discovered something new to share with all of the world of runescape, this includes the wizards tower, the many factions of the dwarves, and even the many other races of runescape.
Yes Yes, I'm rambling I know...but as far as the smithing rework goes, the same should apply as the mining levels. None of this requiring level 19 to smith a T1 item or 99 to smith a t50 item...enough of that trash.
Player Additions & Suggestions
Orichalcum is normally the proper spelling...and this should be a t60 metal as its known to be "one of the hardest metals in the world". This could be used in Dragon Smithing, but since the fairy's have yet to reveal their secrets with us...could result in a new Fairy Tale quest? (Hopefully)
Titanium should be added at the t70 as it's one of our hardest metals...and is used in various things everywhere...and Titanium would fit in PERFECTLY with the invention skill...as well as crafting. (An invention Sub-Quest perhaps?) Could be useful in creating some high quality ranger gears.
Cacheim (mentioned in a very popular anime in Season 9) is an tough material in it's known universe and is described as having "Less Density, More Mass". Could result in some extremely heavy, but bulky tank armors for t80. (Should be found on mazcab or another area found by tweaking the world gate.)
Tungsten should be our T90 metal, as it's relatively the strongest natural, and most useful metal known to all living beings. Having great resistances to damage, heat, and forceful blows this metal could prove useful in smithing some epic gears for range and melee.
Our T99 metal should be Chromium, as it is quite honestly the most versatile metal known in existence. Ancient civilizations used to use this metal in their forging, and those smithed items still survive to date! This metal can be utilized for all 3 corners of the combat triangle.
For the Ultimate Coal, that's an easy one.
Carbide. This should be found in unique mining locations across runescape or we can make it a very VERY rare resource seeing as how its naturally found in meteorites and in corundum mines. Basically, Shooting Stars of all sizes should offer SOME of the resource while mining it and turning in 200 dust