Runespan Double Points Problem
So on my alternate account I was in the Runespan for the duration of the double points winter weekend that just ended about 20 minutes ago. I forgot to leave span before 12:00 game time when the weekend ended today for the double points.
It's not a huge issue in the long run of things, but I find it sad that Jagex didn't consider how easily this can hurt players or be abused.
Example: Hurt players (my case)
I had around 12k points worth of runes in my inventory when the weekend ended. When I logged back in (after doulble points ended), my runes were only worth 6k because I hadn't left before 12:00 game time (I forgot when I logged out).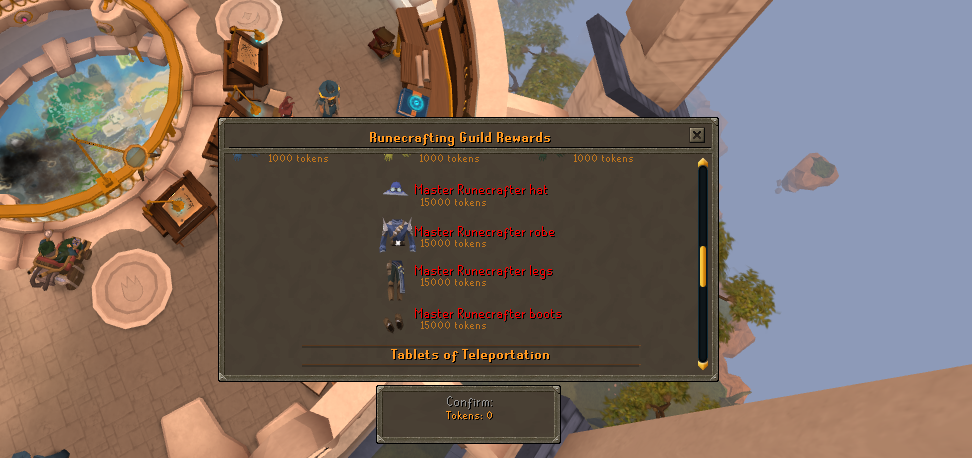 Example: Abusing this to player advantage
A player could easily just leave an account in the span for weeks and amass hundreds of thousands of points. Then when a double points in Runespan period starts they could leave the area and get double points on all the runes they siphoned before the event.
Suggested fix:
To limit changing the actually code of the Runespan or the Runespan runes, simply force all players out of Runespan once before the event starts and just before it ends. This would ensure the runes that are awarded double points were only accumulated during the special period. This could be implemented to work for accounts whether they are logged in or not. They've done fixes like this before. Just use a server reset. During the down time scan all player accounts for those in runespan. Those accounts in span are moved to the top of the wizards tower. Any runespan runes in the inventory are removed and the player's runespan points total is adjusted accordingly. Do this once before the 2x points period starts and just before it ends.
To allow prepping ess, leave players in span, but remove runes from inv and give points.
Again not a major issue, but it seems like an easy thing to fix to prevent some players losing out and others abusing it.
I love this game. I've played for well over 10 years, but sometimes these small things create a lot of drama. I feel as though Jagex needs to watch oversights like these.
Great example are promo events on treasure hunter where the "coming soon" feature will say, "starts 00:00 dd month utc," but in reality the promo doesn't start until 12:00 or some other insane time later.
More recently was Raptor Task ending at 12:00 on the last day instead of at 23:39 when the JMods originally said the event would run through the entire day.
It is valid, but farming 10k or 20k essence in the span doesn't take long on a 72 hour weekend period. Trying to mine or collect 1000s or ores for Artisan's would be insane. Same with farming. If you couldn't plant high level trees ahead of time, you would be losing at least 1 or more extra tree harvest opportunities.