Runescape W2 - Over Taxed during BXP
While playing on world to, I've had to sent out a few bug reports. I'm guessing that the server became over taxed after 1600 players were logged in and skilling. I've noticed the following and wonder if there are any other kind of issues that other players experienced.
1.) Portable Skill Plots - When using any of them. In the max-x interface, I noticed 2-3 seconds being added to the remaining time left counter. This was after every protean bar / log was used. It was taking longer to use up these resources on world 2 then any other world.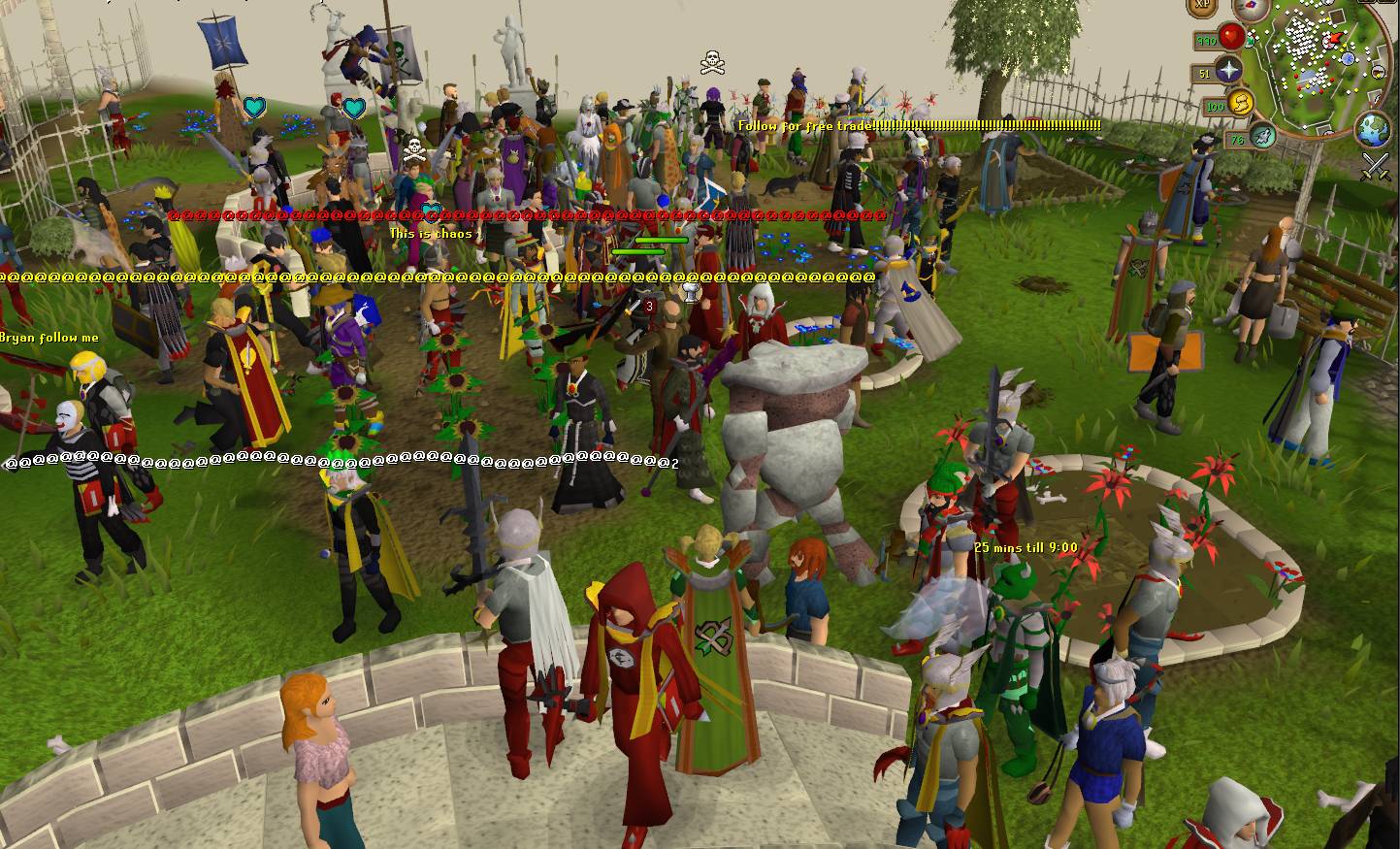 2.) Cleansing Corrupted Crystal - We were joking that the progress bar would disappear while we were still cleansing the crystals. I decided to time it and found out that it was taking exactly 60 seconds longer to cleanse the crystal. At first I thought that we were getting extra prayer experience and thought there was major bug abuse going on. Turns out that we were not getting more xp, but less per hour.
3.) The whole world was lagged to the point that it even had a negative impact on character movement. I'm not talking old school "RS Classic" lag where everything stopped for a second or two, then you saw characters move around rapidly for a second and finally resume normal gameplay. I'm talking that my character would move a square or two, stop for a second, then move a square or two and repeat while always maintaining normal speed.
When majority of the player base is using RS NXT for next xp weekend, the game will be running more efficiently on our end. This will allow players to make even more requests to the server to process skills and calculate th xp. There is where I'm suspecting the whole issue to have originated. Calculating xp X2 and then based on additional valentines bonus xp, and pulse core xp, fallen star xp, voice of Seren bonuses, etc.
If W2's hardware isn't updated, there might be even more issues when we have NXT and can make requests even more frequently and efficiently then now.