Runescape Tech trees a comp req
Of course people will accuse me of crying over not having my completionist cape for X amount of days. This is partially true, having a comp cape makes things very convient. But, I've learned my lesson from the Myreque memorial event, so please hear me out.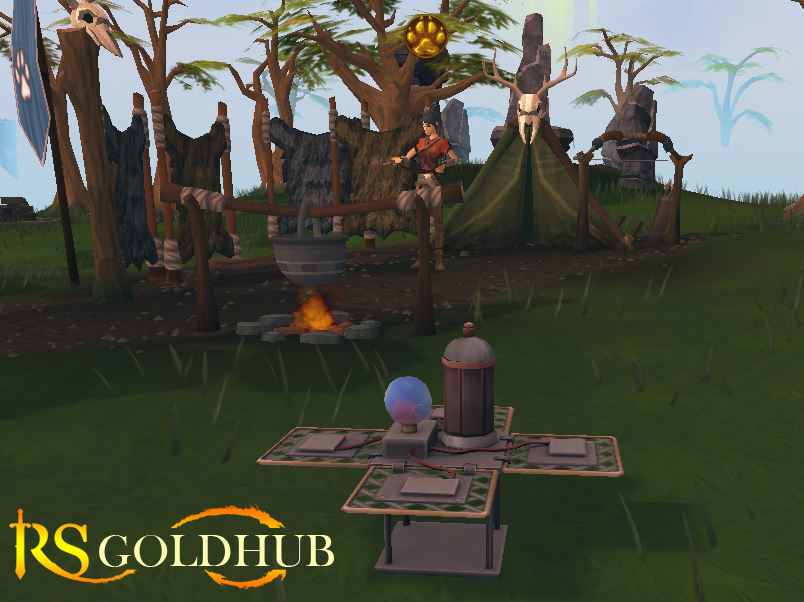 Upon release the new gadgets received a lot of negative critique from the playerbase, mostly because it tried to replace already existing mechanics with something of even lower quality. Jagex must have been at least somewhat aware they were doing something stupid and that it might not be as popular as anticipated. Releasing content that's dead from day one isnt very nice yes? So of course you targeted the hard-core gamers by forcing them to do it.
This is not how playing RS for achievements should work. We play to relax, have fun and get away from the real world for a while. Introducing more chore-like requirements doesnt make anyone happier, we already got enough of those (see castle wars and others). I don't mind you adding more trim/comp reqs, but at least try make them more enjoyable for us to do instead of forcing use to do them just because you don't want it to be dead content. The players (aka your patrons) shouldn't have to get frustrated because of bad game design.
I could go on about this, because I believe it is a part of a bigger problem Jagex has (at least where Rs3 is concerned), but that will be a topic for another day.
it was same with runecrafting. I had 99 than was forced to do days of runespan to get points to get my cape back. I have since given up. I will never(it seems) get my cape.
Atleast I havent really trained invention yet.
So im not stuck with levels and have jagex steel my inspiration.
I dont think Jagex really looks at its maxed members that well. They says lets add new content and force them to redo skill.
I have 200m dung yet i still need to do Golden stones for statue? Why. What does it prove. THat i can play for no reason. Some things like this need rethinking. Grandfathering in those who have capped out. They dont have to go into each account to fix either. Just have a npc when you talk to give you the points you need based on your cape or on your total exp.
So I dont really want to bother with cape now it simply means very little at this point.
Jagex has ripped the joy and the challenge from a prestigious item. Made it more of a look what hoops they made me jump thru. The king does that to his fool and thinks its funny.