Runescape River of Blood
I want to like it, I really do! I've loved the Myreque series from the beginning and it has been my favourite, but River of Blood doesn't seem to be a fitting conclusion, in my opinion.
Let me break it down into the pros and cons.
Starting with the Positives!
I loved the atmosphere. The cutscene showing the two armies was spectacular, showing the power of what the NXT engine can actually do. Vanescula was a force to be reckoned with, and it definately showed.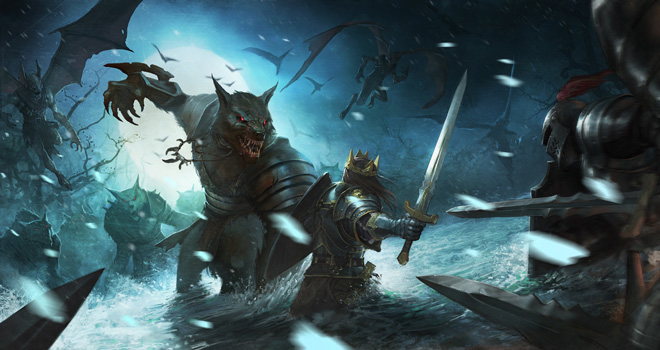 I loved the exploration element to the quest, moving around Morytania, descovering the truth behind Ivandis Seergaze and the cure for Vampyrism.
The new Sunspear is a great weapon, aesthetically. I also love the ability to switch between the combat style. But why is it degradable? I swear other t78 weapons didn't degrade.
Lore, lore, lore galore! I love Quests with a lot of story material to them, and this was no exception.
The fight was interesting, to say the least. Using old mechanics from Vanstorm and Drakan, in a hallucinogenic state.
Now, to the negatives (this part should really be in the Rants forum...)
The quest didn't really feel like a Grandmaster level of difficulty to me. It was too short, the combat wasn't that challenging (Wyrd Safalaan only requires you to move a few spaces away to avoid is sonic insta kill attack). Honestly, I had more difficulty fighting Lord Drakan in The Lord of Vampyrium.
The whole Armies thing felt wasted. From the mood art and promotional pictures, I imagined King Roald actually leading the Varrock Army against Vanescula's. Instead, they were just there for show. I know the geography of the area would've limited such a fight, but it would've been nice to see this.
I didn't really buy Effaritay's character. She seemed a bit to generic to me, as the sorrowful character who in the end gets what she wants. I knew she was coming back, but it feels a bit Deus ex Machina to me.... why didn't Drakan just kill her? If you want to humilate an Icyene, cut off her wings!
Why was that Werewolf still there, even if I had him killed in LoV?
We still didn't find out who killed Ascertes (or maybe I missed that?)
If Vanstorm's story in the novels isn't canon, where did he come from?
Charos, what happened to you?
Where was Malak?
What about poor old Ruantun?
The Myreque Memorial can't be finished now...
With a name like River of Blood, I was expecting there to be a few deaths. In the end, there was only one casualty, Dresel.
Those Vyres who returned to human form were just like "Oh, we're human again! Instead of fleeing to this big church, let's walk back to that big army of Vampyres!"
I'm still confused about the Zamorakian and Saradominist Cultists, even after reading that book.
How in Zaros' name can we survive Wyrd poison? Are we immune to it? Just because Safalaan was half Icyene doesn't mean that the Wyrd poison should be half as potent. That's not how it works.
I've loved the Myreque series ever since I completed In Aid of the Myreque, but I feel let down by this Finale. I don't think Vanescula would ever ask for peace in this way, not with a hybrid, a zealot and an Icyene breathing down her neck. Two things about it made it more of a John Lennon tribute than the gritty Vampyre quest finale we were expecting. I still think that there are many plotholes to the story of the quest that have been left unanswered. I don't think that this is the ending Tytn was planning towards, if you ask me.
At least a pillar didn't fall on Vanescula.
I'm sorry, Jagex, I really am. But I'm disappointed by River of Blood.