Runescape Invention Expectation/Reality
So as we reach the latter half of this tumultuous week, I thought I'd go ahead and share my opinion of Invention.
Firstly, I'm not happy with the skill as a whole, but I'll try and keep the straight up bashing of it to a limit. Even if this will undoubtedly go down as one of the greatest failings in the game's history ... Really, lvl 99 in 20 hours and 120 in 38 hours ... Couldn't something like that have been checked and corrected with like a literal day of QA testing ... But enough, let's get down to the real points.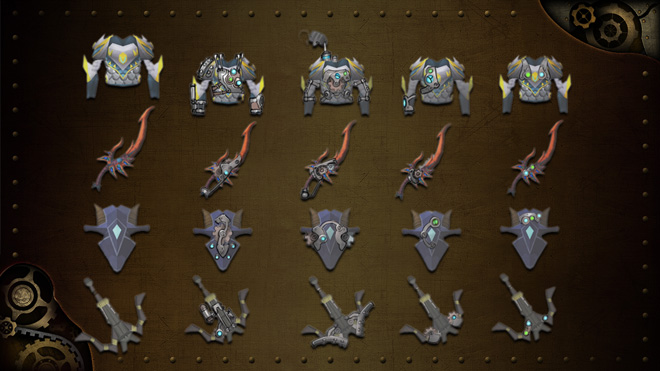 Somewhere during the years of concept design and development, this skill lost all of it's vision. There was a time where this skill would involve creating endgame weapons and enhancing the ones we have to be noticeably more effective. The idea seemed to be that Invention would be a skill that took the concepts of Smithing and Crafting and then supercharged them with Divination. Personally I would have preferred to have literally all of the production skills involved.
I mean this would be the perfect opportunity to introduce actual hybrid weaponry. Imagine crafting a Bow-sword with Smithing/ Fletching, imbuing it with magic through Runecrafting and then super charging it with Divination. Sounds pretty cool.
But no, somewhere along the way this skill became something far less ambitious and now it is what we see today, a train wreck.
I recognize that at higher levels we actually can make real stuff, like pogo sticks, but it feels like 90% of this skill literally involves adding perks to Gizmos and 99% of those perks are useless or things we've already had in-game ...
I don't even want to mention the negative impact this has had on the economy, but yeah, for those of us without 1B+ to spend on this skill, it's been difficult to train effectively. The massive buff to weapon lvling xp helps, but it means you've now taken what should have been the most skiller oriented skill imaginable and made it into a combat based skill like Slayer.
But enough with the bashing, conceptually not all is lost.
Disassembly is great, easily my favorite part of the skill (which is sad). Exp rates should be adjusted to proportionally bring this more in line with the comparable relationship of cleaning herbs vs. making potions in Herblore. Since, that's basically what we're doing, organizing our stuff into specific components is preparation in much the same way as cleaning herbs.
Discovery/ Research is interesting and for the most part I like it. We just use this aspect so rarely that I forget about it sometimes (8 lvls is a huge amount of time when you're training invention while poor). But, overall, I think this aspect of the skill is fine. Inspiration seems like a kind of forced concept, but it'll do.
Gizmos/ Perks make up the meat of Invention and well, they're underwhelming. To get good perks costs money, and even then, the word good is stretching it in most cases. I appreciate that you're looking into doing something about improving perks, but as it stands right now, I'm just not impressed.
Weapon lvling, ah now here's where things get interesting. When this idea was first revealed I was beyond excited. Weapons that grow with you? Incredible. But, sadly that is not what we ended up with. As best as I can tell so far, the only real benefit to lvling weapons is to increase the xp when disassembled ... I literally can't think of a way to miss the idea of "weapons growing alongside you" by a larger margin.
Invention as a skill, however, is missing one thing above all else though. That is to say, it's missing a product based goal, something that every other skill or sets of skills in the game has. In invention you disassemble items, discover new uses for them, build gizmos with specific perks, augment your weapons/ armor, slap the perks on, lvl your weapons/ armor up, and then you disassemble those weapons/ armor and all your left with is components and xp, so you start over at the beginning again.
See the problem here? We're literally training invention for the sake of training invention. For a production skill, this makes no sense. And yes, I recognize that if you want to keep your gear and gizmos intact you can siphon xp for a reduced rate, but it doesn't change the fact that the concept is flawed.
With crafting/ smithing/ fletching/ runecrafting we use materials that we gathered to create weapons, armor, jewelery, runes, etc that we can then use ourselves or sell to someone else for them to use (or alch, since most player crafted junk is useless, but that's a whole nother problem).
With invention we use components from items that span virtually every skill in the game to ultimately create perked out weapons that we then lvl up and break down for increasing amounts of Invention experience. Which leaves us with nothing in return besides xp and components. Again, I know siphoning preserves everything for reduced yields, but it doesn't change the fact that we're literally lvling up the weapons just to obtain more invention experience from them once we cap.
It just kind of baffles me how a production skill doesn't really seem to produce anything in the end.
Anyway, this is all I can think to say right now. I'm really just kind of lost as to how we reached this point.