Runescape Blessed Sentinel hood looks AWESOME
Blessed Sentinel hood looks AWESOME, except for the random glowy blue ******** that doesn't match with anything - Not even its own outfit. It's the first hood I've seen that greatly and accurately reflects the color you pick for it to have, but it's ruined by those particles.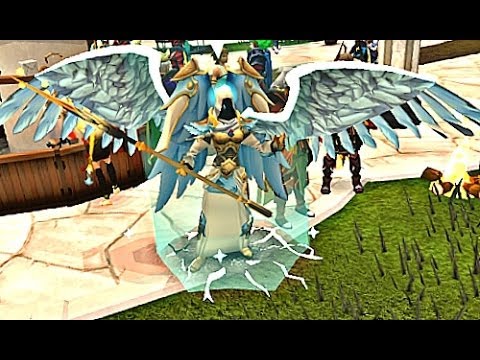 The White 2h Sword looks awesome. Except for one thing.. What's with the parting gap near the tip? Why does that have to be there? The blade would be just as effective if the metal was closed together all up and down the blade, instead of needlessly adding more metal to the weight and destroying the balance of the weapon.
And then, the post that makes this thread belong in "Recent Game Updates", the Lost Sword of King Raddallin. I wholly expected it to be brighter, more suited to fit with the Elite Black armor or even White armor, but that's not my issue. The issue is the random shadow spikes coming out of the hilt that's supposed to make it look cooler, but honestly just over-complicates the design of the weapon.
I get it's a fantasy game, I love fantasy, but why are all your new releases stuffed full of particles whenever applicable? I get it, you like making the game flashy. But simplify a few things, for the sake of design. The shadows cause clipping and you actually see through any particles that are behind it, in fact when I give myself a Gaze, I can see through my hair. My god, my head is flat.
An additional complaint about the sword (Besides this, I love it), the weapon override will actually override any other walking animation. I can keepsake my white 2h sword and use the Santa Sack, and walk around like a super-dapper warrior. Can't do it with Raddallin's override, no matter what other animation should be dominant due to the weapon worn underneath.