RSGoldHub Discuss The Myreque quest series
The Myreque quest series, one of the most popular in the game, has finally come to an end. With it, however, the doors to new content have been opened. The werewolves of Canifis have declared independence from their vampyric oppressors and can all now cross the River Salve.
The potential for a werewolf spinoff series has been discussed for a few years. Now that it could actually become a reality, what sort of things would you like to see from it? What sort of stories should be told? What characters should be included? I would personally love to see the werewolves struggle to actually free themselves, as well as the reaction to them crossing into Misthalin. It'd also be a fantastic opportunity for them to introduce characters like Gar'rth to the game, as well as include others like Jerrod and Malak.
What would you like to see? Discuss.
RSGoldHub Discuss:
I agree it's time the Werewolves got their due. The series should be a two-parter or trilogy at the most. Incoming wall of text of random ideas!
Part 1: Lycandependence Day (get it?)
Difficulty: Experienced/Master
Could require Branches of Darkmeyer for blisterwood.
The Werewolves decide it is finally time to leave Morytania, wanting to go into new lands. However Malak hates the new alliance and defies their orders, denying the Werewolves exit. Vanescula and the others are too busy to deal with this threat to peace and task you to find a solution. You fight Malak, who has the same powers and abilities described in the novel, and find him to be quite a challenge. Using clever tactics, he actually defeats you and prepares to finish you until Gar'rth arrives, wanting to help his kind, and saves you. The teamup of you two is enough to kill/incapacitate Malak (determined), and the Werewolves can finally cross freely.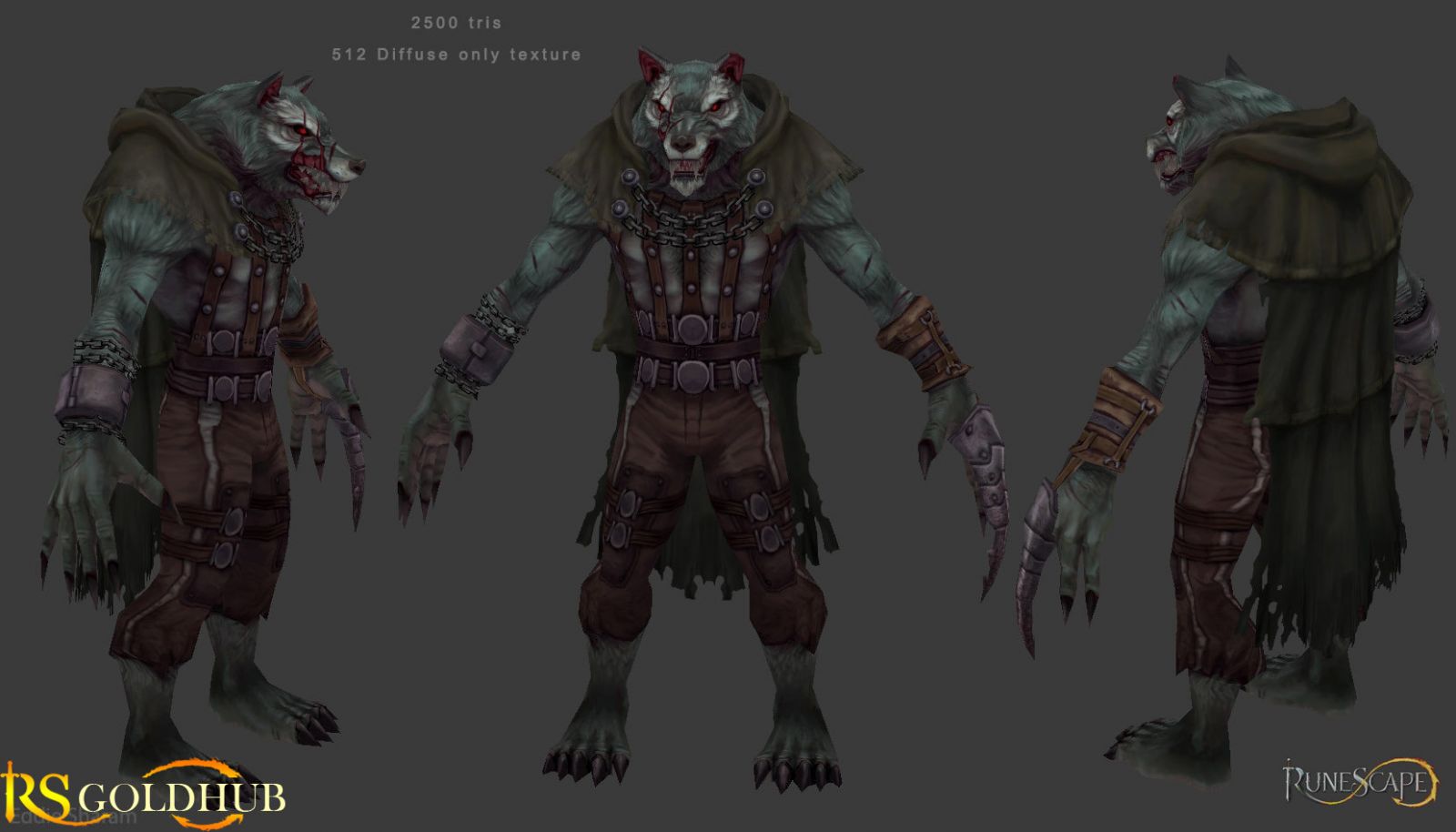 Part 2: Jerrod and Hazeel (I don't have a name for this one that's like a pun) Difficulty: Master
So we've all thought about it, and I believe that yes, Jerrod and Hazeel should team up to take over Ardougne.
Req: Plague's End and previous quest.
Hazeel and Khazard are in a planning room, struggling to find a good way to attack the army of Ardougne, because without sufficient soldiers and power, they would get defeated (The cultists are weak, and most of Khazard's army is busy with the Gnomes, which could be brought in if necessary). Hazeel decides to go to Jerrod, promising revenge on Handelmort for aid. He agrees, and decides to convince his kind to help, as if they succeed, there could be a new city for them to occupy, since they are shunned by the humans. They agree, But Gar'rth is aware of this, and asks for your help to stop this. Basically, we're talking an espionage style quest where you attempt to sabotage their plans, and then ends in a battle between the 2 factions. It could show King Thoros' capabilities as king.