Player still play fog occasionally in f2p
Please dont, I dont care if its dead or not, if your going by this standard then hell remove almost every mini game from the game.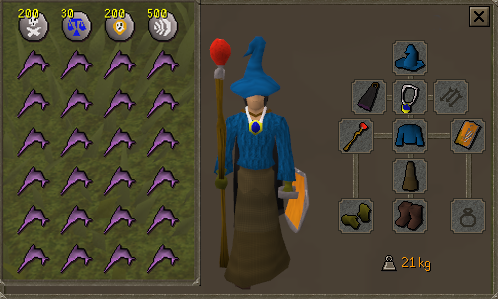 People still play fog occasionally in f2p, and fog supplies some useful/cool things, especially for a long time f2p person like my self.
But mostly, what about the people that are ranked in the highscores for fog? people like me who put lots of time to increase their fog rating.
I think at the very least if fog is being removed from the game, people with over a certain rating deserve to get some type of title, or at least keep the quick chat available in game so people can remember the game and their ratings.
Please a mod or someone chime in with some more info, I loved fog back in the day, and still love it to this day, please dont remove it.
Support.
Warning - rant-ish:
To be honest, who cares about rating. What saddens me more is that Jagex made a halfhearted "attempt to revive FoG" before a while, which only made the situation worse for the minigame.
They took away all incentives to try the minigame (resulting in a lack of new players) and ignored vital gameplay fixes even though the fixes were favoured by a lot of people in a thread designed for player input for the update.
Maybe, just maybe, it could have been better if the Mod who started working on the project was given a chance to finish it, but he got moved to another project and it seems the "FoG revival" only entailed what he managed to do until then.
As it is now, it seems like:
Release content -> release other content affecting the original content -> refuse to fix the original content -> pretend to try fixing while harming the content instead -> mark content as dead -> delete content.
I wouldn't call the possibility of adding the rewards elsewhere the "upside" if it comes with removing a minigame with unique gameplay mechanics. I guess we care about different things (I used to be dug up in FoG so much that I ignored other Rs content for years)
Since you mentioned what the update has done for FoG - the rewards added aren't attractive at all, and the only relevant rewards got removed. Low levels didn't get the much needed correction of stat reducing or forbidding their hunted to kill them without restraint. No, they can now enjoy being Asphyxiated on their hunting round in addition to their previous struggles.
Lowering the necessary amount of players doesn't help at all when you lower the interest of players by getting rid of any incentive to even try the minigame and when you keep the game unbalanced for low levels (low levels = anything under level 100 in this very case). Actually, it can even worsen the situation, since now the new players often meet only 3 "pros" who stomp them without mercy (FoG isn't a minigame that would encourage those who win to have mercy with their opponents).
Though ye, I really hope it isn't ready to be removed any time soon. There is a very interesting Runelabs idea that I'd love to see implemented before they decide which minigames are to be removed.