In Runescape EoC this will share cooldown with hurricane/quake
This will address everything that is currently unbalance and/or underwhelming in Legacy Mode.
1. 2.07x PvM modifier - Revert it to 2.3x. In addition, all soft caps on Bosses should be removed for auto-attacks. (if it exist in Darkscape)
2. Special energy and Recovery Potion.
Special Recovery potion cooldown should be reduced to 30 seconds like it was in Pre-EoC.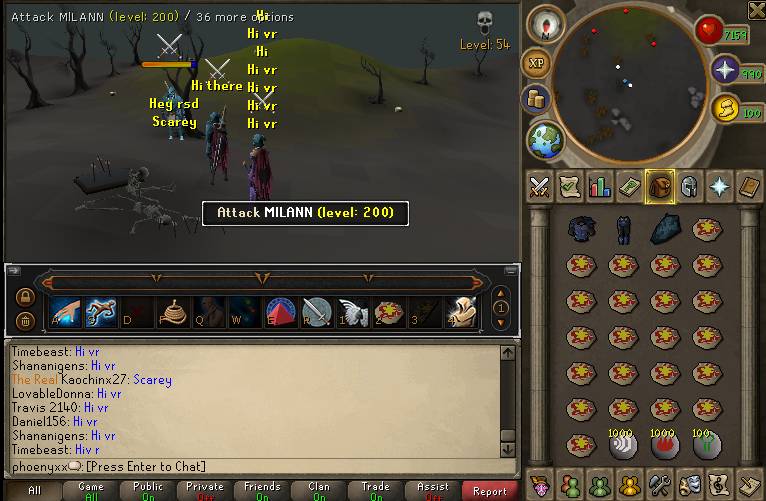 3. Special-Attacks:
Dragon weapons-
Dragon longsword & Dragon Mace should drain 20% spec instead of 25%.
Dragon 2h should hit 30% more auto-attack damage. In EoC this will share cooldown with hurricane/quake.
Dragon Claws (and Staff of Armadyl) spec should deal more damage - approximately equal to an Assault by a tier 85 weapon.
PvP gear-
VLS spec should deal similar damage to an Meteor Strike by a T90 weapon. (250-350% damage)
Morrigan Javelin should deal similar damage to Deadshot by a T90 weapon.
4. Shields are not really used in Legacy because you lose too much DPS. My solution is to change how weapon damage work.
One-handed weapons should deal 145% damage, offhands should deal 15%. Dual-wielding in Legacy will deal 160% weapon damage total.
A player using a shield will deal 145% damage instead of the normal 100% allowing shields to be more viable in PvP/high-end PvM tanking.
To prevent 2h weapons from being outclassed, they will be given a 20% accuracy buff.
Basically this will make 1h + shield, 2h, and DW more in-line with one another in Legacy mode.
5. Stuns/Bleed counters
The easiest remedy is to add a stun/bleed curing potion made with Herblore. It would have a cooldown like the Adrenaline potion.
6. Protection Prayers. (Debatable)
Legacy Mode has no viable prayer disabling options in PvP.
Solution: Make God books a pocket item, add a 'demoralize' right-click option that disablle opponent's prayer for 5 seconds (10 seconds with illuminated book)
In addition, add a right-click 'Divine' ability. This will make Protection Prayer block 100% damage for 15 seconds. (20 with illuminated) 60 second cooldown.
#6 is up to debate, depending on the PvP community.
Hopefully with these changes, Shields will be more viable in PvM/PvP by making 1h weapons function similar to the way it did in Runescape Pre-EoC. Certain special attacks will be buffed to be more viable, Especially PvP gear. And, other tweaks to allow Legacy to engage in end-game PvM activities.