I will give you my runescape idea on raiding towns and getting bonuses from it
I decided to watch the hour stream that I missed, and raiding towns as a clan was mentioned. I will give you my idea on raiding towns, and getting bonuses from it.
Cities that can be raided (based it on large cities, particular those that had walls/castle/king)
Low Level Areas:
Lumbridge - Kingdom of Misthalin
Varrock - Kingdom of Misthalin
Falador - Kingdom of Asgarnia
Medium Risk Areas:
Tree Gnome Stronghold - Kingdom of Kandarin
Ardougne - Kingdom of Kandarin
Yanille - Kingdom of Kandari*
Al Karid - Kharidian Desert
High Risk Areas:
Castle Draken - Morytania
Elf City - Tirannwn
Wilderness Volcano - Wilderness
Structure & Ideas behind it
-Add a king/boss to each town for clans to raid for rewards and engagement. (or use current NPCs if not quest related)
-Bosses spawn every 2 hours, town & kingdom control last for 6 hours unless the king/boss is killed again, and those areas give rewards. (posted next post below)
-World Announcement when a king/boss respawns, or an indicator on world map. (perhaps on the interface I mentioned in the reward section)
-I would adjust these bosses for raids of at least 20 people in low level areas, 50 people in medium/high, increase the amount of guards throughout the towns and lower their health to maybe 200,000. (tweak as needed)
-King/Boss should have perhaps 10 million health in a low area, 50 million health in medium area, and 100 million health in a high risk area (because no guards)
--King/bosses shouldn't die in 1-2 minutes even with 100 people there, they should take at least 10 minutes or more to give another clan a chance to fight for the town.
Rewards & World Bonuses.
-A third icon should be added with the region/level area, one that indicates if you are within a town/kingdom zone to gain the bonuses.
-5% experience in that town/kingdom area. (5% bonus exp for warbands if controlling the wilderness on that server)
-1 extra item kept on death skulled or un-skulled. (this may be best to be server wide, rather than area wide to give a lot more incentive to raid a town)
- Access to a private area that has a bank booth, grand exchange booth, and valuable resources with respawn timers (clan must control the town)
--Resources should vary, such as Yew/Magic/Elder Logs, Adamant/Mithril Ores, Shark/Rocktail fishing spots, perhaps even item spawns that spawn once an hour after a king/boss dies.
--Safe training? perhaps but earned, also can be killed by other clan members still if devious enough.
--If you log out within these safe areas, you are moved outside, as each world will be controlled by different clans and will change as the king/boss dies again, so don't be inside when another clan gains access to it.
-Interface that shows which clans control the towns.
-A shop that will sell a small amount of PK items cheaper than GE the price. (cooked shark, potions etc.)
King/Boss Drop table
-5 drops for each person who dealt at least 0.5% damage to the boss (to reduce non-clan tagging)
-Because you will get 5 drops, it's actually 1 in 100 chance for a rune/dragon weapon, 1 in 1000 for some very decent PvM items, and 1 in 200,000 for a nox item.
Common: (1:1)
10 Noted Logs - chance for any
10 Noted Herbs - chance for any
10 Noted Fish - chance for any
10 Noted Ores - chance for any
10 Noted Hides - chance for any
Uncommon: (1:500)
Rune weapons (various ones)
Dragon weapons (various ones)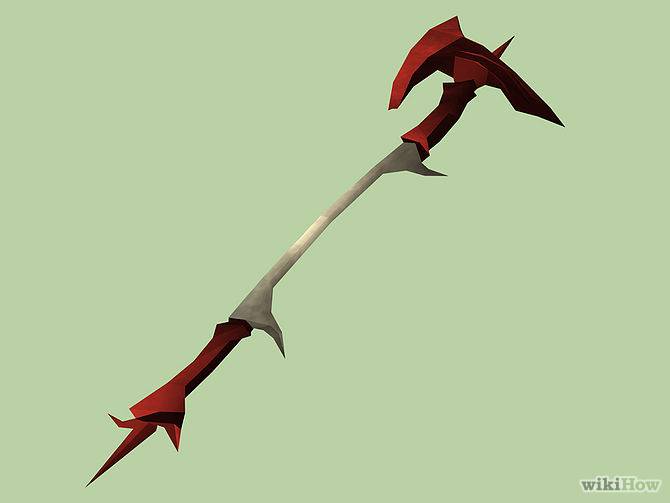 Rare: (1 in 5000)
Barrow Items
GWD Items
Whip/Dark Bow/Staff of Light
Very Rare: (1 in 1,000,000)
Nox weapon