I just disassembled my Runescape Rod-o-Matic
Not sure if others are experiencing this problem but this is in regards to the new summer aura that has been released in game for the summer high scores. Specifically how it interacts with the temporary high scores. So far I have drained four lvl 12 items, whilst the aura was active, and for some reason this xp gain does not seem to be counted as xp towards the high scores (I'm still stuck at the same number on the temporary high scores). I did discover a few new blueprints (about 87k xp each) which I believe counted towards the xp that I have in invention on the summer high scores.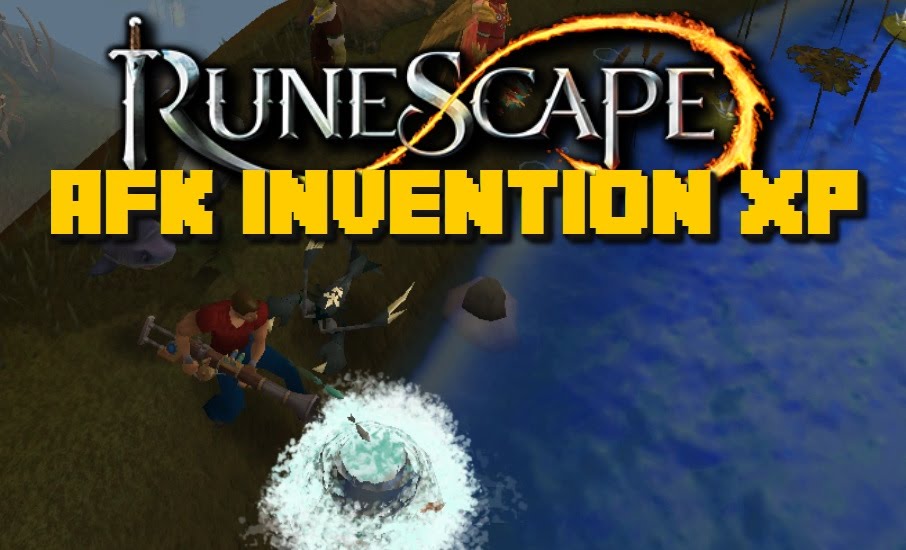 So my question is why is the siphoned item xp not counted towards these high scores, is it only disassembly and discovery that counts as xp towards these high scores? I'm not sure why that would be though, since it is still gaining xp the proper way though (e.g. no bonus xp, etc.). I believe this is a bug in the system, so if someone could pass this along to make sure it gets fixed that would be great (already wasted about 2m xp from siphoning my items confirming that the aura did not record it).
Just wondering if any one else has encountered this issue, or if this was intentional.
I just disassembled my Rod-o-Matic, whilst my aura was active and the xp did not count towards the high scores, so now I know siphoning and disassembling both don't count towards the high scores (yet again roughly another 500k xp wasted, in a sense, testing this theory). I am assuming that only discovery counts towards the invention xp (and maybe making gizmos, etc. will test that out tomorrow when I have aura active again). I'm currently 86 inv. so it will be a few more levels (or days) until I'm able to discover something again to test my theory. In the meantime tomorrow I will try creating something and see if the xp counts.
I'm not sure why the disassembling and siphoning xp don't count though, they probably should. Again I feel like this is a bug that needs to get fixed; and probably a lot of people have encountered the same problem as me and have "wasted xp" thinking it would count towards the seasonal high scores.
I understand what you're saying in regards to how siphoning and disassembly is a "reward xp" and I do understand that some people do stock pile items and how this could be an un fair advantage.
I do want to let you know my viewpoint as someone who does not stockpile items. I do not have massive amounts of time to spend training Invention I try afking throughout the day through "skillvention" to slowly but surely raise my level, and I'm contempt with that. I either disassemble or siphon a leveled item every few days or so, or maybe once a week (it depends). So from my perspective siphoning and disassembly was considered "regular xp" for me, hence why I was confused as to why whenever I did this the xp didn't count, because in my mind I thought I was leveling it properly every few days or so.
I appreciate your concern for the people who would have stock piled items and how it would have impacted the people who didn't stock pile items, and how you wanted everybody to have a fair chance; but I am also saddened by the fact that my regular invention training does not count towards the high scores even though I'm not stock piling items. It's just that the actions of a few (stock pilers) have an impact on the many in this regard.
Thanks again for clarifying this up, and I hope this can help clear up confusion others may be having with this matter.