'DarkScape': MMO 'RuneScape' Reinvents Itself as World of Cutthroat Capitalism
How do you keep an online role-playing game feeling fresh after 15 years? You could add new levels, characters, and gear, but none of those sound as exciting as a healthy dose of cutthroat capitalism.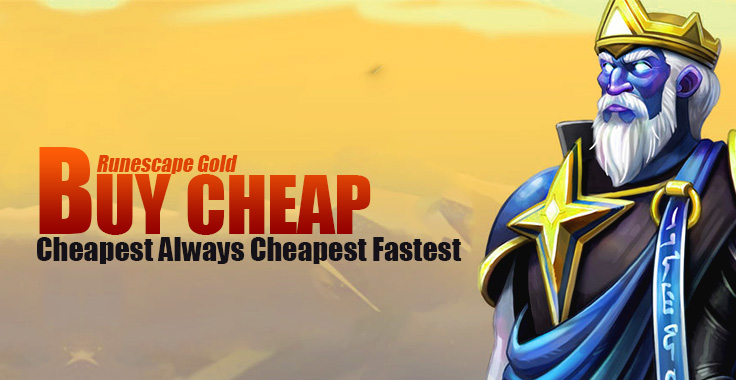 That's why developer Jagex just announced that it's reinventing massively multiplayer online game (MMO) RuneScape as DarkScape, a new world where players can get rich with a new kind of economy, or die trying.
DarkScape, which will run in parallel to the original game, will take place in the same world as RuneScape, using all the same art assets and gameplay, but with two main differences that set the games apart.
First, DarkScape is an open player-versus-player (PvP) world, where almost any player can attack and kill any other player. Cities will have powerful, non-player controlled characters (NPCs) that will jump in and attack anyone who starts a fight, but with enough high-level players, they can be overpowered.
"We found this morning that the spawn locations have been constantly full of people just murdering each other, so we're currently dealing with that problem," DarkScape senior producer Conor Crowley told Motherboard.
The area where players are spawning (entering the game) has some guards in place, but the volume of killers at the moment is way more than they can handle. It's a good problem for Jagex because it indicates players are interested in DarkScape, but the plan is to spread out the spawn points so players can have a moment to get sorted before being killed.
The other big difference is that RuneScape has one, centralized Grand Exchange, where players can sell and trade their items, while DarkScape has three areas areas in the world, each with a separate Grand Exchange. The only way to get items from area to another is to carry them there.
DarkScape also removes the fast travel options that instantly teleport you from one area of the world to another, so if you want to buy low in one area of the world and sell high in another, you'll have to risk traveling through a world where anyone can jump you. If you die, you'll drop all your loot.
The endgame, Jagex hopes, is that this new, high risk, high reward economy will foster an entirely new way to play the game. Players could form clans where those who are good at combat can protect a group of players who are good at mining while they gather valuable resources. Others can act as bodyguards, protecting traders as they travel from one Grand Exchange to another.
"We're very much hoping these things happen, but we're not trying to force them," Crowley said. "We have the benefit of all the systems that exist in RuneScape, we already have a full system that's fleshed out. We want to see if players can set up a clan, set up somewhere in the world, and dominate a particular location that is a source of certain resource, and then you pretty much own that resource."
This type of dog eat dog capitalism isn't new to MMOs. Eve Online, a space-based MMO, is best known for this type of market manipulation and corporate backstabbing.
"It'd be lying if I said that Eve wasn't an inspiration," Crowley said. "We didn't go as detailed as they did, what we have is a lot simpler, but we'd love to generate the same type of stories. It's kind of an experimental at the moment. We have to see how players take to it, and then try to change it and develop it the way the want it to be."