A Guide To Runescape Nomad
A lot of people complaining about the difficulty of Runescape Nomad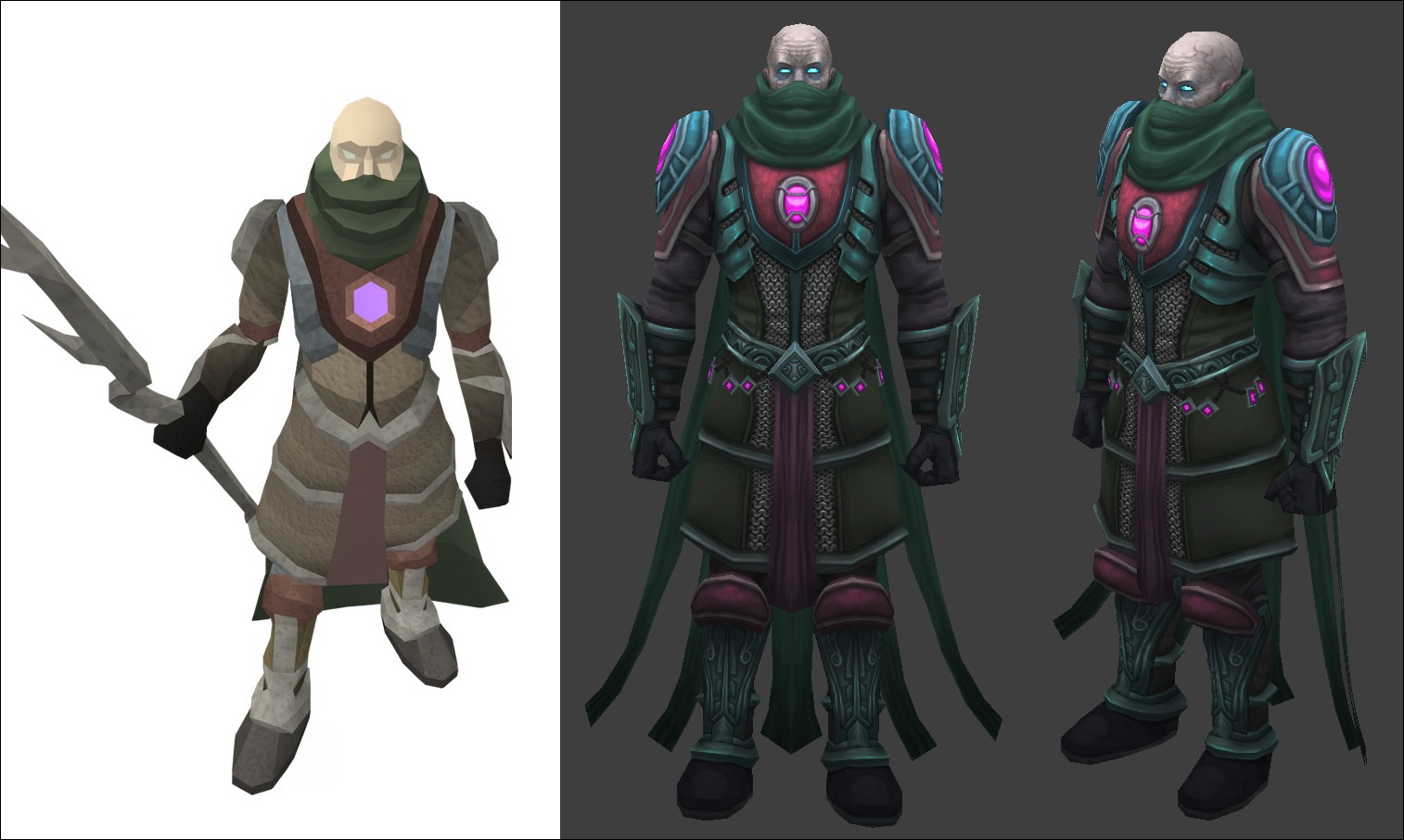 So in response to this uproar, I've decided to create a guide that hopefully can clear up the confusion. This guide will be spoiler free (to an extent) and is meant to give the player insight to the coming battle.
First we must summarize the attacks that both Nomad and Gielinor use:
Nomad uses standard HARD HITTING attacks that will leave a dent in any player.
Gielinor uses 2 main attacks:
1) Standard lightning attack: Summons a pillar of lightning that damages the player if they stand beside or inside it. (can be easily dodged by using mage/range)
2) Gielinor slams it's palm on the bridge, causing a massive amount of damage. Nomad teleports you to the center, so you'll get a clear idea of when this attack is coming.
Now that that's settled let's move on to the first phase. The first phase is meant to get you prepped up for the waves after, during this wave you'll be able to understand if you can truly make it, or fail horribly. It's also good to know that you may also bring a BoB into the fight to allow extra healing! Nomad does nothing special this wave, but watch out for Gielinor's lightning and palm attacks, they can be devastating. I'd recommend using blood spells for healing, vampirism and a BoB.
Phase 2:
This is the phase that most people worry about, as Nomad gains a new attack called "Wrath", but it's quite easy to beat. In order to beat it, bring in any shield (even a wooden shield!) and use the ability resonance to avoid being damaged. This is much easier than running behind a pillar, just add it to your ability bar and you're good to go.
Phase 3:
At this phase Nomad will split into 2 at 50% health. When he does this, he CANNOT use wrath or Gielinor's palm smash, meaning if you chose the right Nomad, you'll win the fight and not have to face any of his abilities.
Phase 4:
The final stage of the fight, Nomad will go hand to hand and finally your protection prayers WILL work! Use protect from melee and lure him off the bridge while having a BoB carry more food. He's slightly weaker to magic in this phase, so use any spells you can!
This is the Nomad fight everyone's complaining about, if you beat one wave it will save your progress. Hopefully this guide will help you better understand the fight and will stop you from spam posting the forums about how Nomad is unbeatable. Good luck!
I used legacy mode and ice burst. Legacy mode always ensures ice spells freeze (unlike Runescape EoC). This ensured my success in wave 3.